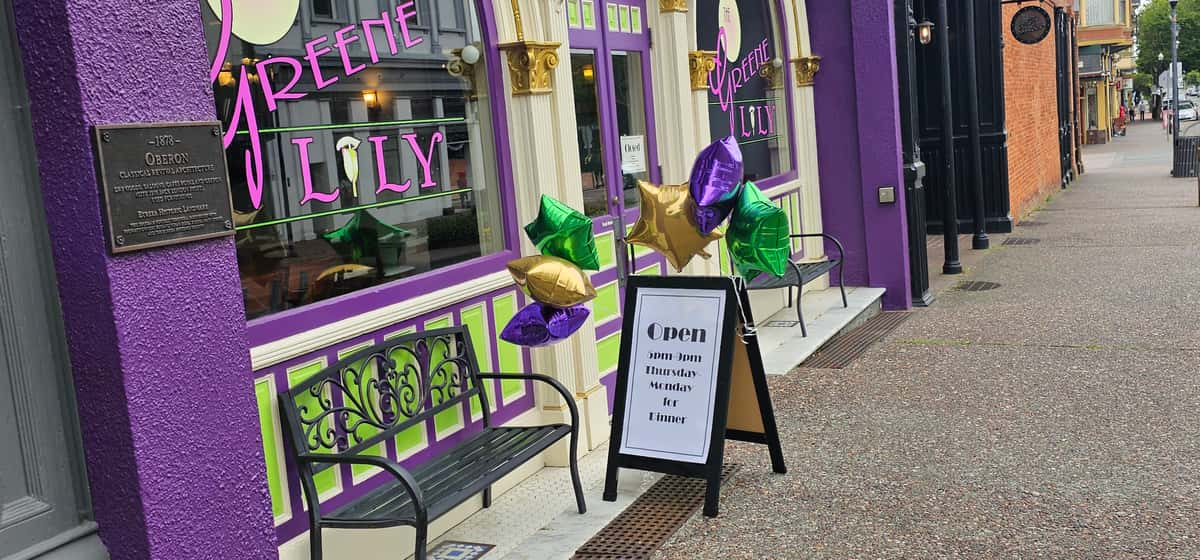 ABOUT US
WELCOME TO



The Greene Lily Cafe



Upon graduating high school in southern Humboldt County, Charity Desbrow moved to Fort Bragg to open a Bed and Breakfast where she cooked on a wood burning stove. She moved to the east coast for a brief time with her boyfriend who attended the prestigious Culinary Institute of America in New York, it was there that she picked up some insider knowledge she would later employ in the restaurant industry.
She came back home to attend Humboldt State University where she graduated with a degree in business.
After buying a house in northern Humboldt, Charity noticed a need for a quality breakfast joint in Old Town (Eureka) so, she decided to take her knowledge and experience and jump back into the fray, hence the birth of the Greene Lily.
The Greene Lily got its name from her great-grandmother (Lilian Greene), whose dream was to one day open a speakeasy with the same name, raising 13 children put a damper on that idea but years later she was honored by her kin with an eatery that bears her name. The menu was formulated using a combination of her previous restaurant's menu and dishes that she and her friends liked.
After 3 successful years, the Greene Lily has become a local treasure, promoted by a combination of word of mouth praise and excellent online reviews, the Lily is THE place for breakfast in downtown/Old Town Eureka but, don't take our word for it, come see for yourself what all the talk is about, stop by the next time you're in the neighborhood.
BON APPETIT!